A Holistic Approach to Student Success
We believe that a comprehensive solution to student success is the way of the future. Connect your own faculty, leverage outside resources, and have visibility into early alerts and analytics on student performance. You don't need to keep pushing products onto your students. You need a student success partner.
Personalized Student Experience
There's a single place for students to schedule and manage offline sessions with your school's coaches or online sessions with Upswing Coaches. Automatic reminders are sent to make sure students don't forget about their session. We handle the management of all sessions so you don't have to.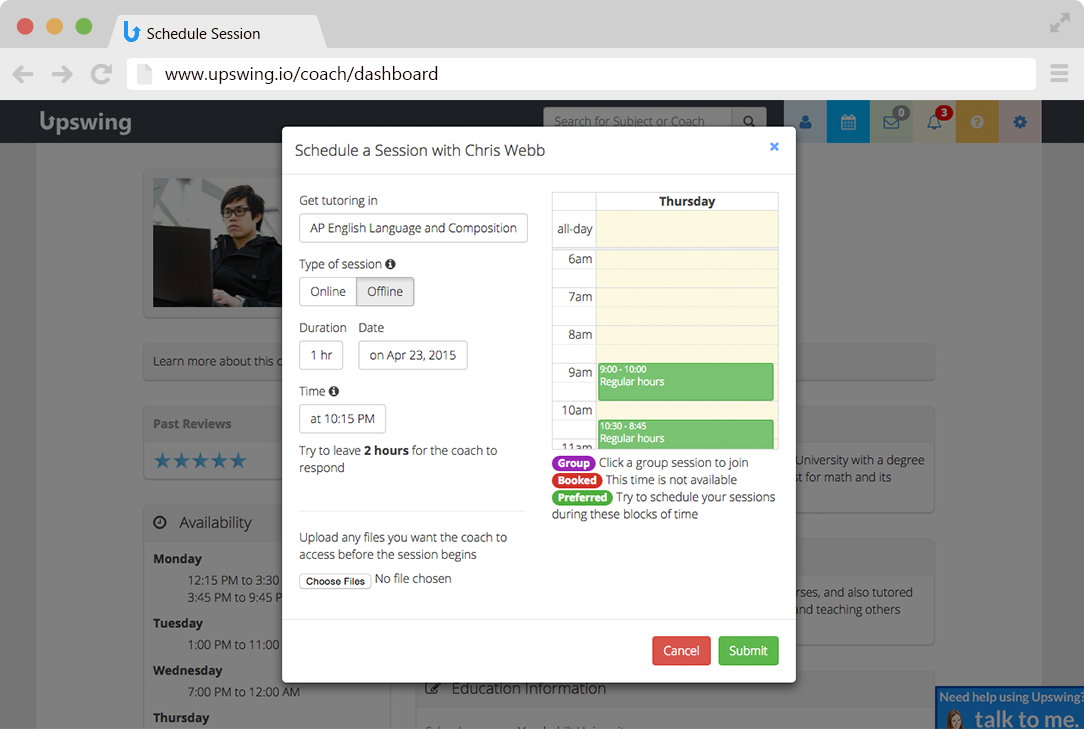 ---
Interactive Learning Sessions
Students experience collaborative learning through real-time audio, video, chat, and a virtual whiteboard. They can quickly upload and share documents before or during sessions. We prompt both the student and coach for feedback after each session in order to provide insight into student understanding.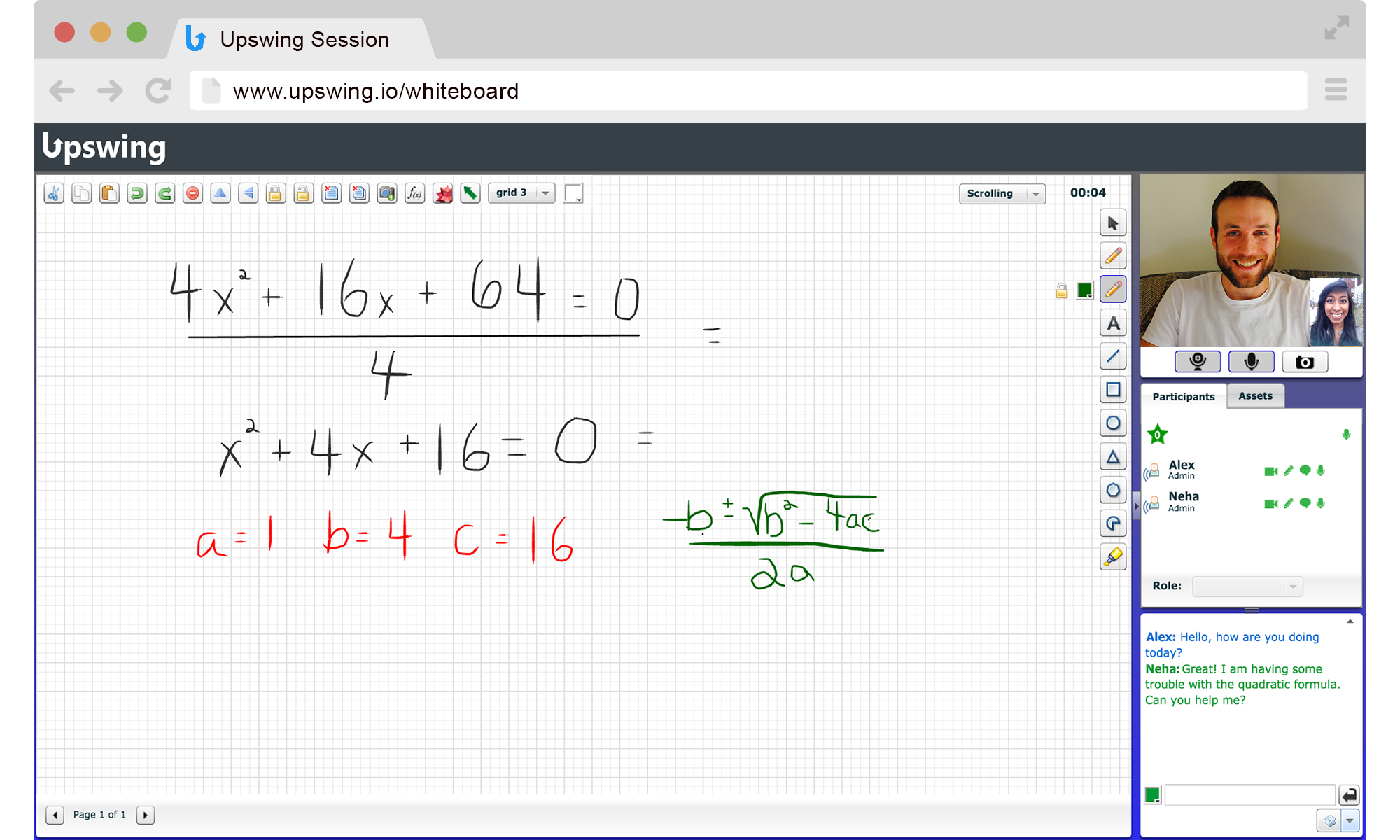 ---
Student Retention Analytics Dashboard
Information is continuously collected and analyzed to drive early alerts and trends on student performance over the course of a school year. You will have access to simple and actionable data that will help to address student success issues ahead of time.